James J. McCann, PA-C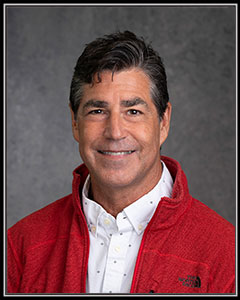 Mr. McCann is a retired (MAJ) Army PA after first serving an enlisted stint with 2nd Ranger BN and 1st Special Forces Group. He completed the PA program through the University of Nebraska and received a commission in the Army National Guard. He has more than 10 overseas deployments and retired his military carreer of 22 years after serving 2 tours in Iraq with the 30th BDE Combat Team. His awards include 2 Bronze Stars, Meritorious Service Medal, Combat Infantry Badge, Combat Medic Badge, Combat Diver Badge, Combat Parachutist Badge and Special Forces Tab.
Mr. McCann has a BA from the University of Arizona and BS and MPAS from the Univeristy of Nebraska. He lives with his 3 sons and wife in southern Wake County and spends most of his free time on the water in coastal North Carolina. He is an avid boater, fisherman, swimmer, cyclist, runner and enjoys endurance events.
Office Location(s):
Garner Internal Medicine, PA
200 Health Park Dr.
Suite 100
Garner, North Carolina 27529
Location Phone: 919-773-1223
Location Fax: 919-773-1955
Accepting new patients:
I am accepting new patients.
Primary Specialty:
Internal Medicine