Cherysh Gunkle, FNP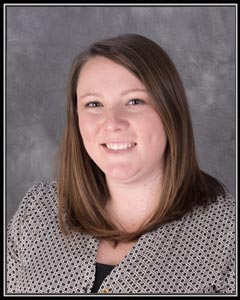 Cherysh Gunkle is an ANCC board certified Family Nurse Practitioner. She obtained her undergraduate degree in Nursing, as well as a minor in International Humanitarian Assistance, from the University of Florida. After graduating college as a Registered Nurse, she moved to Central America to provide medical assistance to the people of Nicaragua, Costa Rica, and Belize. There she acted as clinic manager and medical liaison for organizations, such as the Foundation for International Medical Relief of Children ( FIMRC), while aiding in providing medical care to rural Latin communities.
Upon her return to the United States, she continued her career in Neurosurgical Nursing, caring for acute traumatic brain and spine surgical patients at Shands Hospital and Duke University Hospital. She then went on to pursue her Master's degree, also at the University of Florida (Go Gators!). It was from there that she graduated with a degree as Family Nurse Practitioner in 2012.
Cherysh is NIH Stroke certified, and her clinical interests include internal medicine, neurology, psychiatry, and women's health. She actively participates in medical missions to Central and South America, and speaks conversational Spanish. She is a lover of outdoors, traveling, bluegrass music, and animals. She joined Garner Internal Medicine in November, 2015.
Office Location(s):
Garner Internal Medicine, PA
200 Health Park Dr.
Suite 100
Garner, North Carolina 27529
Location Phone: 919-773-1223
Location Fax: 919-773-1955